What We Do For You: Transforming Advertising Into Income For Author Entrepreneurs
Author Platform Rocket is a service dedicated to helping authors sell more books via growing their most valuable asset: their audience.  This show is an extension of that, offering real-world, actionable advice and how to guidelines so authors can side-step the massive hurdles between where they are and their book selling goals.
APR manages close to $1million in author ad spend while distributing over 1.5 million subscribers to authors in just over a year.  Through our extensive media buying network we are able to connect authors with tens of thousands of readers across multiple genres daily.
About Your Host: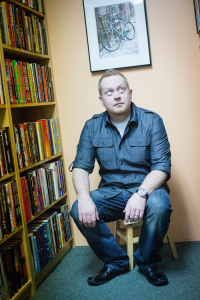 Since discovering how to create massive growth for authors, Jonny Andrews has been known as the go to guy when it comes to launching a successful business or book through leveraging the power of directed, strategic advertising and audience. Currently, his multiple book discovery ecosystems & marketing services work with close to 16K authors while reaching up to 3 million readers per week.
Due to his actionable teachings, relentless humor and raw honesty, Andrews has been a favorite guest on popular media outlets worldwide such as Smart Passive Income With Pat Flynn, The Self Publishing Podcast, Wordslinger With Kevin Tumlinson, The Sell More Books Show, Marketing Agents and many, many more.
To have Jonny as a guest on your show simply reach out with the subject "We'd Like To Interview You!" to show(at)authorplatformrocket(dot)com
About The APR Agency Program:
The APR Agency Program is a small, application only done for you marketing service, catering exclusively to top level authors.  If accepted, our team literately plugs in and becomes your marketing department taking over FaceBook Ads, AMS Ads, BookBub Ads, media buys and much more.  To learn more about this service and how to apply, please watch the video here >>
About The Author Platform Rocket Newsletter Growth System: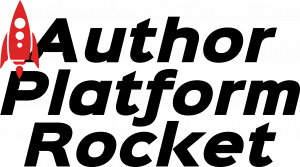 Our core service, Author Platform Rocket is a totally done for you email newsletter building program for fiction authors (nonfiction coming soon!).  We grow lists of subscribers which are then given the opportunity to be introduced to new, hot authors based on the genres they prefer.  Prices start as low as $1.90 per day and with our proprietary technology, are able to deliver new readers to authors automatically every day.  To learn more about APR and how it can help you build a bigger audience & sell more books click here to watch the video >>
Some Of Our Fiction Discovery Ecosystems:

The flagship discovery ecosystem founded in 2011, I Love Vampire Novels connects tens of thousands of paranormal romance readers with thousands of authors. ILVN is considered by many authors to be one of the top needle movers for book sales for PNR, second only to the promotional giant: BookBub.  Services include newsletter sponsorships, boxed set publication & more.

Catering to a wide variety of romance subgenres outside of paranormal, RomanceDevoured can reach close to 100K readers each week and has an ever growing subscriber base who can spend as much as $220 on books in a single month.  Author services include giveaways, newsletter sponsorship, boxed set promotion & more.

The newest of the fiction ecosystems, Reign Of Reads has already built a base of close to 30K readers and is growing rapidly each week.  The ecosystem caters to Fantasy, Science Fiction, Action/Thriller & Mystery.  Services include per genre newsletter sponsorships and soon boxed set promotion.