November 27, 2017
What Stage Are You With Your Business (Nonfiction Edition)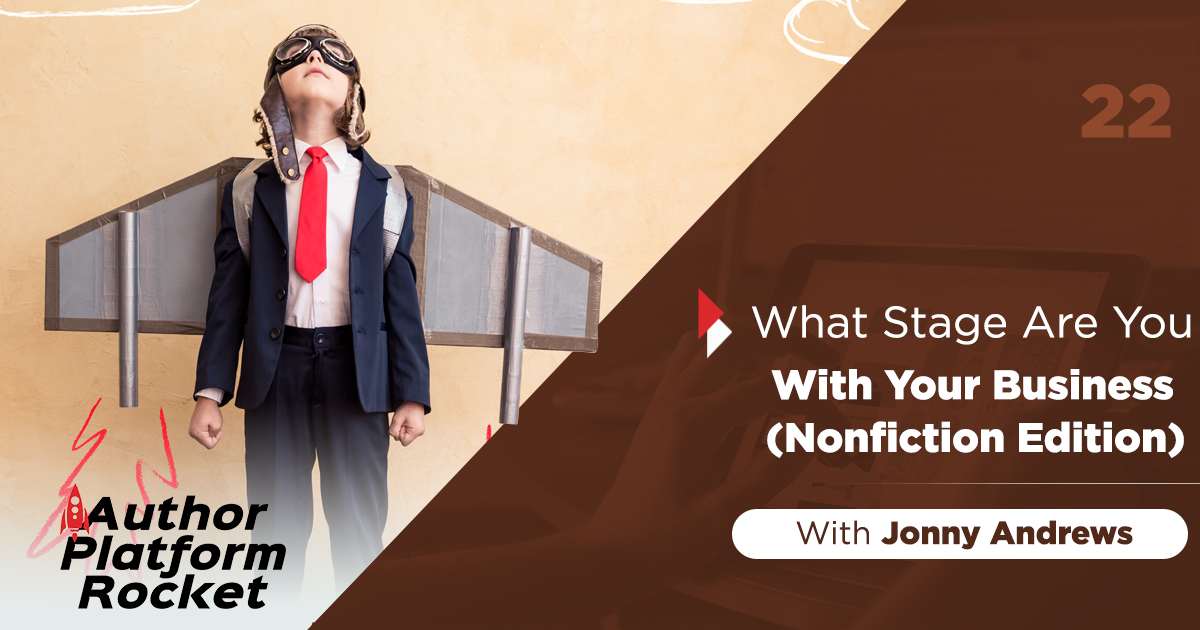 Click Here To Get On Track With Your Ecosystem Profit Audit
During episode 22, we speak on how to expand your how-to nonfiction book business and implement a solid infrastructure to sell the books or backend products and services like coaching, consulting, physical products or classes. We address the authors that may jump too soon into marketing, and may still be at the earlier stage where they need business development help. The two stages of authors we speak to include: Stage One: thinking about writing a book or already have and Stage Two: business owners looking to use a book to drive traffic to their website. Learn why your book must address one singular audience to be successful. Download PDF Podcast Transcription
Many authors struggling – thinking of writing a book, but not really understanding the business model that they are getting into.
Many authors are reaching out for marketing help but aren't ready for that stage yet
Where are you on the "I'm ready" scale? Stage One: Thinking about writing a book or have already written a book. Stage Two: Have an existing business and using the book as a traffic channel
Who are you? And who do you serve? If you are not speaking to one, you are speaking to none. Using a book as a traffic channel.
Have you hit $10,000 a month? Need to not just hire people but you need steady lead generation
Don't need marketing yet if you don't know the audience, a smart marketing company will tell you that you need business development coaching to do an eco-system audit to development your vision
What business are you in really…beyond an author? How-to books usually are shorter so can't capitalize on page reads
The business you are in is selling products and services that the book leads people to. "Pre-frame" – set up the conversation with prospects for their problem that you can solve
Where do you see the return on investment? You typically don't see it with books.
Steve Scott's publish-only eco-system
The purpose of your book is to identify a singular audience. Target one audience. What backend products/coaching/speaking engagements are you implementing?
You can do your own version of Teachable through a WordPress plugin and theme to keep all your data
What is your business model? Do you want reoccurring revenue? Minimum movement maximum impact. (Don't do more than you need to in order to reach your goal
Weed out people that aren't going to take the final step with you, the conversation begins with the book
If you need help with business development click here
3 Key Points:
Don't need marketing yet if you don't know the audience, a smart marketing company will tell you that you need business development.
The business you are in is selling products and services that the book leads people to.
The purpose of your book is to identify a singular audience.
Tweetable Quotes:
-"You are thinking of writing a book, but not really understanding the business model that you are getting into." – Jonny Andrews.
-"Hundreds have reached out for marketing help. And what's interesting is – that's not what most of them need right now." – Jonny Andrews.
–  "Who are you? And who do you serve?" – Jonny Andrews.
–   "Where do you see the return on investment? You typically don't see it with the books."
–   "The purpose of your book is to identify a singular audience."
Resources Mentioned:
About Author
Gabriel Murillo