December 18, 2017
The Tools We Use To Manage & Grow Our Business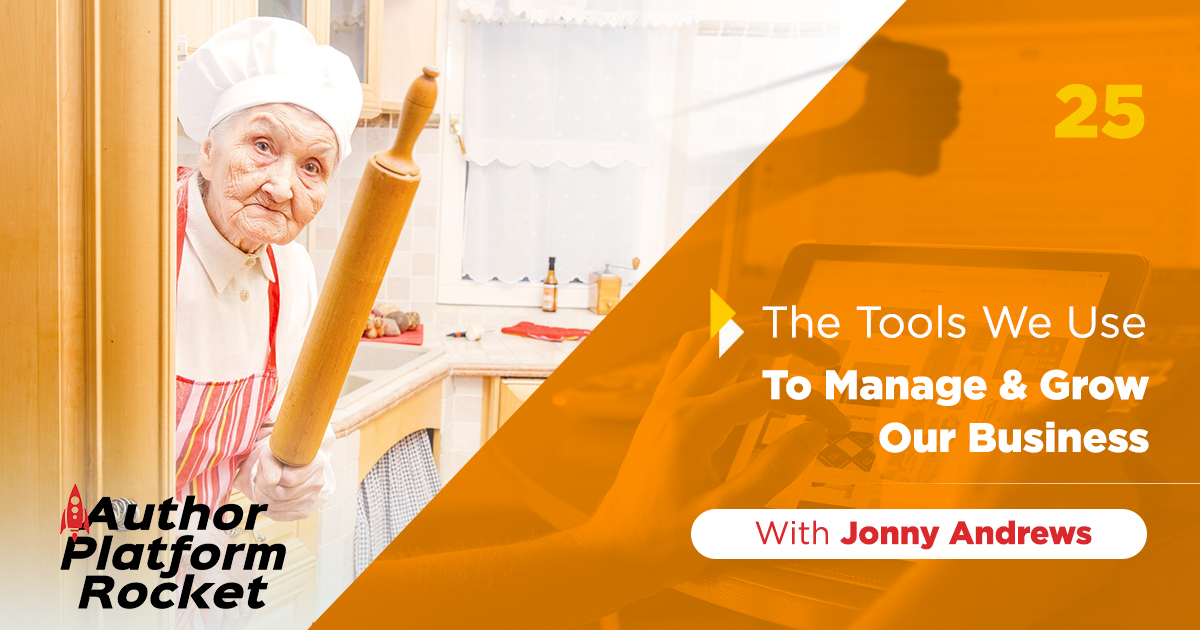 Click Here To Get On Track With Your Ecosystem Profit Audit
In the 25th episode of Author Platform Rocket, we delve into exactly which tools he uses to create, operate, and execute online businesses. We share valuable insight into communication tools such as Ryver for managing projects and Hootsuite for sending and receiving social media messages across various platforms. Jonny goes into payment tools such as ClickBank for affiliate programs and Thrivecart as a solid shopping cart solution. He also shares creation tool wisdom about LearnDash, Fiver, Libsyn, WordPress.org and Bluehost.   Download PDF Podcast Transcription
Keep using tools that you are great at
Managing projects is key – Jonny uses premium version of Ryver
Shopping cart for marketers with an affiliate program: Thrivecart
Processing payments through Paypal – the service has improved
Moving into product production – engaging affiliates with ClickBank
ClickBank will manage referrals – don't manage them yourself – and they may promote your products
AWeber is the ideal choice for an auto-responder
If you are just doing fiction don't use Infusionsoft
All of Jonny's sites are built on WordPress.org – highly secure
Leadpages.net for creating landing pages
LearnDash helps create online courses and you get to keep buyer data
For social media posting Jonny's team uses Hootsuite
Libsyn is the recommended podcast hosting tool
Bluehost could be fine for web hosting
Fiver is an affordable place to hire someone to configure a website
Facebook group with access to a Google Doc for letting users rent space on his site
3 Key Points:
 Payment tools: Thrivecart, Paypal, ClickBank
Communication Tools: Ryver, AWeber, Leadpages.net, Hootsuite, Bluehost
Creation Tools: LearnDash, Libsyn, Fiver, WordPress.org, Bluehost
Tweetable Quotes:
"If you are using a tool that performs the same function, or a similar function, as one that I mention, and you are super hyper good at it…don't go changing just because I recommend." – Jonny Andrews.
"The beginning and the end of every single successful businesses is going to come down to…can you handle the projects?." – Jonny Andrews.
"Keep things updated. Learn to run your sites correctly." – Jonny Andrews.
Resources Mentioned:
About Author
Gabriel Murillo