August 6, 2018
Recovering From Pressure & Obsession With Author Tricia Copeland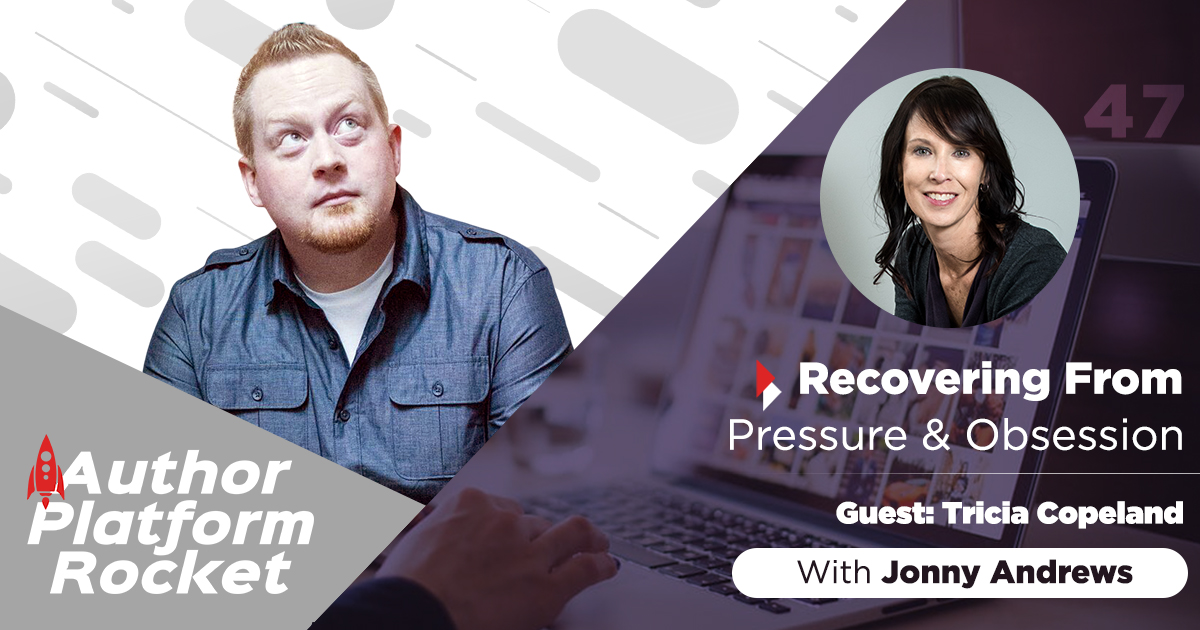 In this 47th episode of Author Platform Rocket, host Jonny Andrews interviews author of the "Being Me" series—Tricia Copeland. The main topic of discussion revolves around coping with internal and external pressure. Hear Tricia's story of struggle and triumph over high-pressure situations. Download PDF Podcast Transcription
Tricia Copeland grew up in Georgia and attending a rigorous engineering school.
Her drive to succeed prompted her to pursue perfection in every area of her life, including looking as great as possible.
Her weight became an obsession and she developed anorexia, eventually losing over 30
Her health deteriorated and at a weight of 72, she nearly died of heart failure.
Tricia entered a treatment program where she realized her disease was an addiction to cope with anxiety over succeeding.
Three meals a day and therapy helped her out of anorexia.
She suffered from an "I need to be perfect" attitude.
In her thirties she began to write her story through the eyes of a fictional character named. She published her first book, Is This Me?, in 2015.
One of her happiest moments as an author was when a fan dealing with mental health issues really connected with her books and contacted Tricia about how much she appreciated her writing. Download PDF Podcast Transcription
3 Key Points:
After taking a year off for treatment and therapy, Tricia graduated Sum Cum Laude from
college.
 Tricia now enjoys a healthy lifestyle running, and hiking with her husband and three children.
 Writing has been truly cathartic for Tricia Copeland.
Tweetable Quotes:
"I developed anorexia and got to a point where lost over 30 pounds and my low weight when I finally decided to get some help…I weighed 72 and almost died."– Tricia Copeland.
"(Due to Anorexia) I literally almost died." – Tricia Copeland.
"We are not what we do all of the time." – Jonny Andrews.
Resources Mentioned:
About Author
Gabriel Murillo