December 24, 2018
How To Sell a LOT Of Children's Books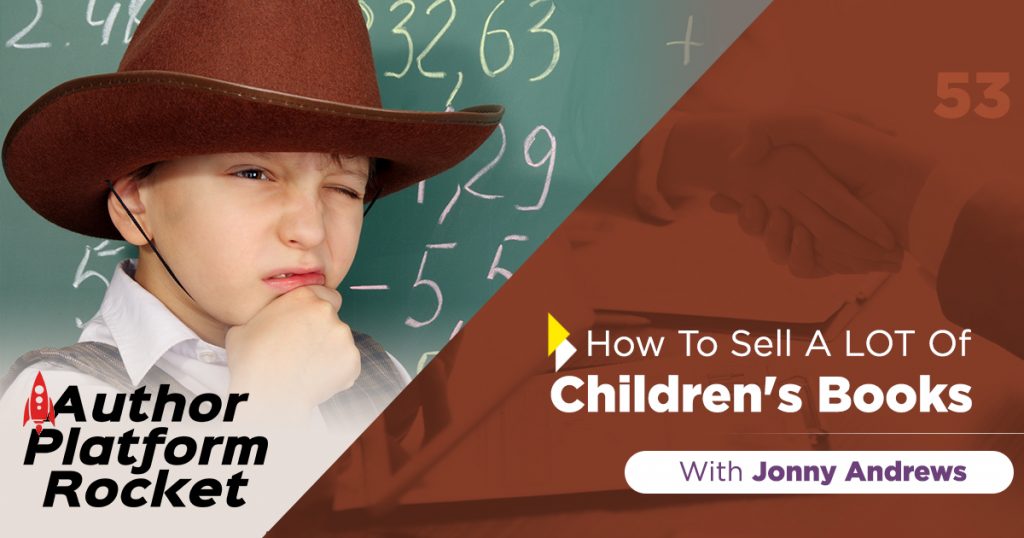 How to sell a bunch of children's books in a way that bucks conventional wisdom with your host Jonny Andrews. Download PDF Podcast Transcription

Why you should market to parents when selling children's books.
Decide what your theme is going to be.
Screen time before bed is terrible for kids, and that's why books are a great idea.
Why giveaways are a great idea when promoting your children's book.
After connecting, you need to stand out in everyone's minds.
Promote your video content on a page, not a group.
Make it about your audience, but build your ecosystem.
People buy more from those they know, like, and trust.
Audience and the connection you have with them, are everything.
Consistency is key.
3 Key Points:
Have a common theme and running concept through your book series.
Build an audience using other people in your market who connect with your books theme.
The days of organic traffic are gone, learn to target with paid ads.
Tweetable Quotes:
"What is the theme of your children's books, and how are you going to promote it to parents?" -Jonny
"You can't just sell the books, you have to get an audience of people who want to buy the books."
"Capture, connect, and convert."
Resources Mentioned:
About Author
Gabriel Murillo