January 1, 2018
How To Save Your Author Business Even If You're Making Millions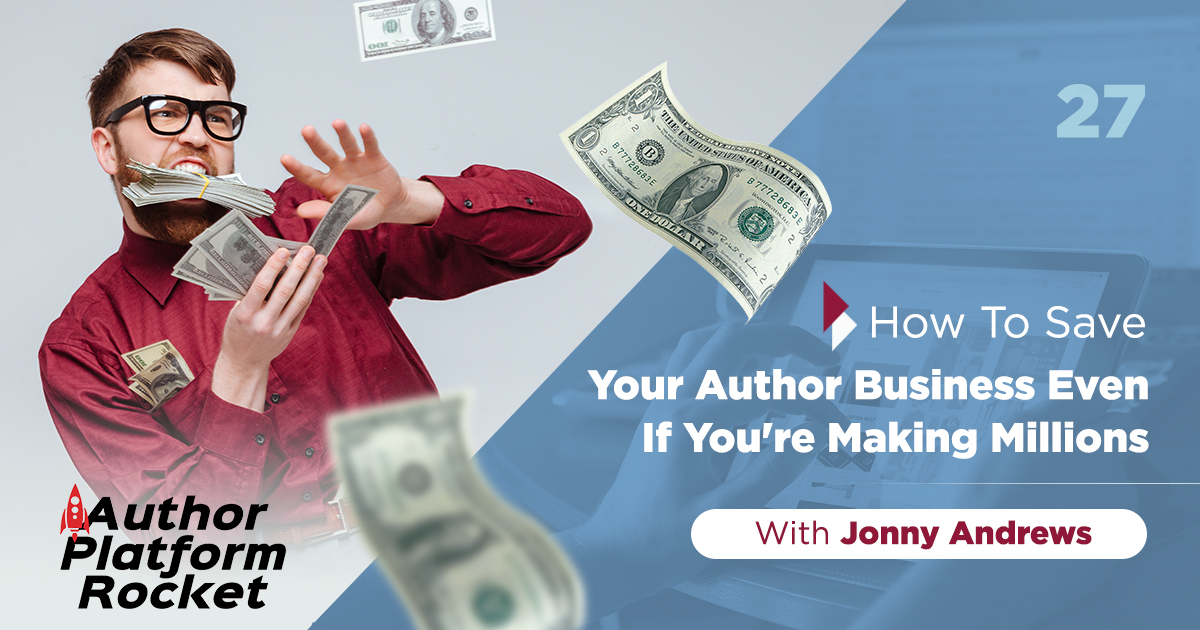 Click Here To Get On Track With Your Ecosystem Profit Audit
In this new episode of Author Platform Rocket, Jonny Andrews discusses the importance of giving yourself more control over your self-publishing author career by having access to buyer data. He expresses the reality that without data or tracking, authors are fishing for sales in the dark, trying to hit an ever moving target while blindfolded. Learn the differences between costs per click and cost per lead, optimizing for the results you wish to have, the advantages of publishing wide, pushing readers to purchase books directly from your own website, and the simple tools needed to gear up for successful customer engagement. Download PDF Podcast Transcription
Which ads are working to convert to book sales?
Amazon does not give you your buyer data.
When you can see what's working you can bid on leads and optimize on the outcome that you desire.
An optimization example is expressed based on developing a list of people that download free books from Jonny's agency clients.
Costs per click vs Costs Per Lead.  Bid on your outcome not on vanity metrics.
There is confusion in the market of what is actually working for author marketing.
Tracking the effect of your own marketing, and sending people through your own shopping cart is vital.
When customers are inside your own ecosystem you can see their buying habits.
Publishing wide on Amazon, iBooks, and Nook is free money, but should be an afterthought to selling through on your own merchant account.
When you take responsibility for your business you have to build and optimize your self-publishing website.
When customers buy from your website, you can put them in an autoresponder sequence to offer the other books in your series.
 Not only are you leaving all of your data to Amazon if they are your only store, but the cost of advertising is increasing.
Using buyer data to following up with buyers increases sales.
The three basic tools to develop a sales funnel from your own website are: LeadPages, PayPal, and BookFunnel.
3 Key Points:
 Authors that depend on Amazon for sales are at a loss because they won't receive buyer data.
Costs per click have zero correlation to sales.
The cost of advertising is increasing.
Tweetable Quotes:
"If you are not getting your buyer data, you are going to lose." – Jonny Andrews.
"Cheap clicks have no correlation whatsoever to sales. In fact, Facebook has come out and stated this." – Jonny Andrews.
"You need to be wide, but you need to be spending money sending traffic to your own website." – Jonny Andrews.
"The goal is for you to increase the lifetime value of your customer." – Jonny Andrews.
Resources Mentioned:
About Author
Gabriel Murillo