October 23, 2017
How To Have Your Audience Build Your Backend For You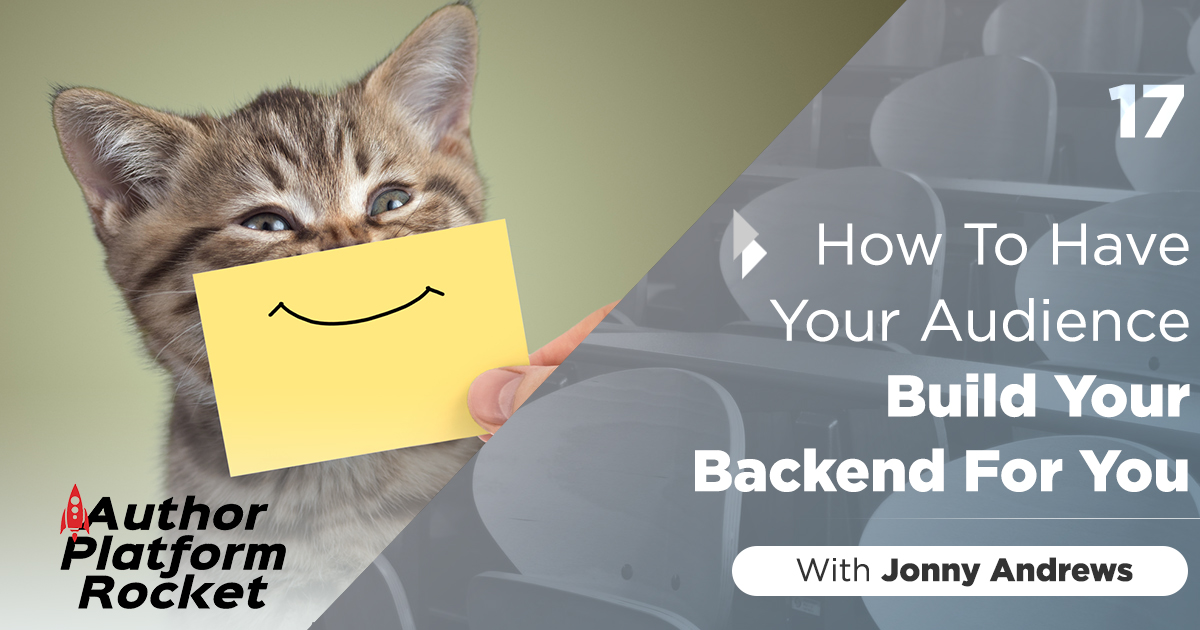 Today, we discuss the importance of sending across the right message to your target audience. It is of the utmost importance to be specific about whom you are targeting. Online advertising has made micro-targeting possible. You learn the value of testing your ads on platforms such as Facebook Ads in order to determine whether your message resonates with your chosen demographic. You will also learn how designing a paid member course can help generate revenue. Tune-in to discover sound strategies that will ensure that you're heard by the RIGHT people and will increase your revenue in some of the most toughest markets for authors.
How to send the right message to your target audience:

Be clear about what you are trying to say, and who you are trying to say it to

Think about how you can set yourself up for a WIN in a particular environment

A common problem is that authors target everybody; as a result, the message ends up being relevant to no one

The Godfather of direct response marketing, Dan Kennedy said, "You have to enter the conversation in the prospect's mind"

As people go through different stages of life, they worry about different things

While creating a book, think about who is going to benefit the most

Articulate your sales pitch and define your USP

Remember—if you target everyone, no one will listen

While targeting your audience, remember that we live busy lives and are hard-pressed on time

Online advertising has made micro-targeting possible

The first phase is about discovering the conversation: Who are you, who do you serve and how do you serve them?

Paying huge amounts of money to list brokers is useless if you do not have clarity on whom you are targeting

Facebook Ads

is a great way to test your ads; results can be determined in 6 to 8 weeks

Once you build a conversation, the audience will tell you what they want; test your ads with different demographics

Figure out a common conversation theme in your chosen demographic and test these themes

Designing a program that offers exactly what your chosen demographic is looking for is a great way to monetize

Do not wait for too long to monetize your programs; if you offer real VALUE, there is no reason for people to not pay up

Offering webinars and micro-videos at every step of the program is recommended

Structure a separate membership area using WordPress software such as

Wishlist

and

Paid Membership Pro

Use your book as a free giveaway to drive traffic to this paid membership program

Microbooks such as those created by

Steve Scott

are a great way to generate revenue

While it is easier to make money selling fiction books due to a large audience, authors selling self-help books should resort to this tactic in order to generate profits

Keep pushing until you have enough data to zero in on the right message that will engage your chosen demographic

Email

your questions to Jonny
3 Key Points:
Be specific while targeting your audience; if you target everyone, you will end up reaching no one.

Test your message via Facebook Ads to determine what works with your chosen demographic; you can see results in as little as 6 to 8 weeks.

Use microbooks to drive traffic to your paid membership area; this tactic is particularly relevant for authors of self-help books.
Resources Mentioned:
About Author
Gabriel Murillo