September 18, 2017
How To Boost Your Book Sales: Steps To Identifying & Fixing Broken Marketing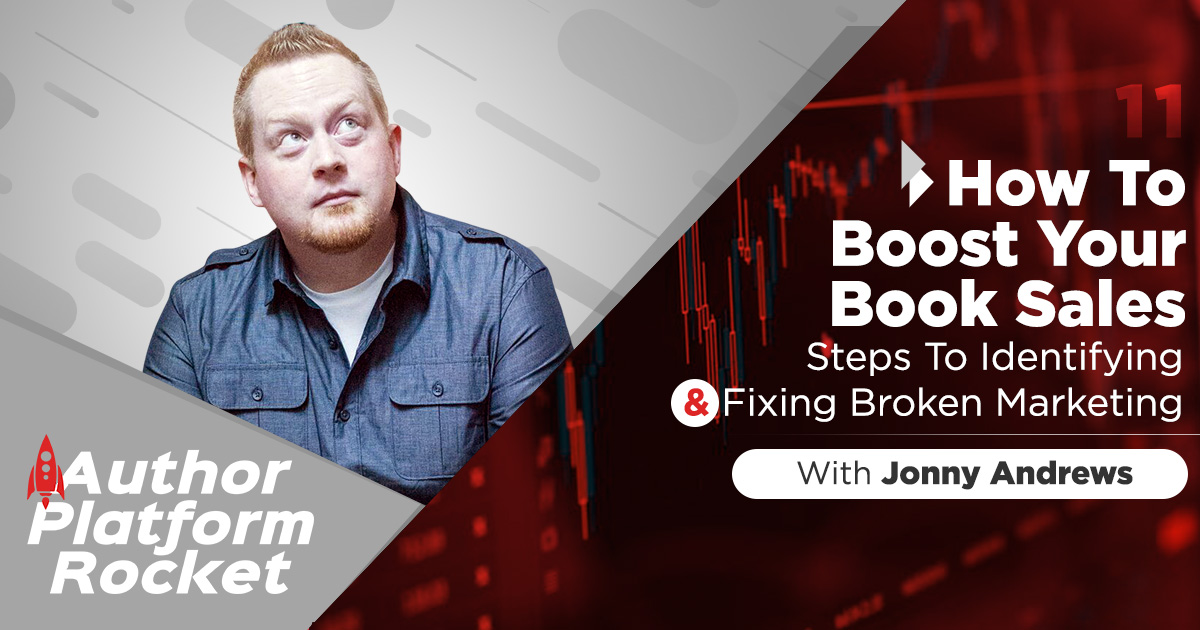 For most authors, getting ads to become profitable is a lot like trying to solve a rubix cube with their feet, in a dark room, blindfolded while having a pack of rabid howler monkeys unload machine guns next to their ears. And we totally get it! There's TONS of math, confusing data reports and it's YOUR money that looks like it's being flushed so anytime something isn't working you have a powerful emotional desire to kill it and move on. But there is hope! Today we're going to break down exactly how to diagnose the problem and identify the broken parts so you can get a healthy return on your ad dollars!
Need us to do your marketing for you?  Click here to learn more >>
If your

Facebook Ads

or

AMS ads

are not yielding the desired results, there is a simple, effective and surprisingly unknown way of fixing this issue

Spent 3 whole days reaching out to people, quizzing and researching in a bid to zero in commonly faced issues and possible solutions; unfortunately, a vast majority of people are NOT getting the results they want

Analyzing Facebook Ads:

Let us assume that you are doing a pay per click ad which sends you directly to the website where you're selling your book

You are allowed six different images; the higher the image quality, the more clicks you get

You need to run enough TESTS to determine if you are using the right images; use a pixel ratio of 1200×630

A unique CTR of AT LEAST 3% and a relevance score of MORE than 5 means that your ad is resonating somewhat with your audience

Run your Facebook Ad for 3-7 days to let Facebook AI capabilities kick in; running for 7 days lets you have a look at weekday and weekend data

If your ad is not finding enough takers, resort to interest targeting or creating a lookalike audience

Run your ad till you get between 100-200 clicks to get you a large enough sample

Terrified of losing money, authors tend to pull the plug too early

What do you do if you are getting enough clicks, but your clicks aren't converting into good sales?

STOP and FIX your problem before continuing with your ads

Getting honest and objective feedback from people will help you determine what is off

Good content alone is not enough to help you sell; critical that you get your PACKAGING right as well

Less reviews, negative reviews, a crappy cover or an undesirable blurb are some of the probable issues that might be hurting your sales

Use a GOOD development editor to ensure that your story is coherent and flows well

Typically, a development editor looks at your books and comes up with suggestions; decide if you wish to go ahead after listening to these suggestions

SELL your book at the RIGHT price; for instance, an unknown author selling a digital book at $10 is likely to invoke the rage of the public

Pricing is irrelevant if you are on Kindle Unlimited since you get paid on the number of page reads

If you are making less than $2,000 per month from selling a wide range of books, you might need a development editor.

Anybody can write if they have the right editor to work with

Be objective, allow the criticism to happen and use that criticism to better your look, your feel, your writing
3 Key Points:
 

Unique CTR and relevance scores are great metrics to determine if your ad is resonating with your audience. If you are getting good clicks but have poor sales, you need to STOP and FIX the problem before continuing with your ads.

 

Your book cover should be of the same quality as that of a New York Times Bestseller and should read like that too—overhaul your cover, blurb and content if needed.

 

Get a GOOD development editor to help you out—99% of people cannot write in a vacuum and need someone to help them out.
Resources Mentioned:
Need us to do your marketing for you?  Click here to learn more >>
About Author
Gabriel Murillo