August 7, 2017
How To Become The Dominant Author In Your Market By "Stacking"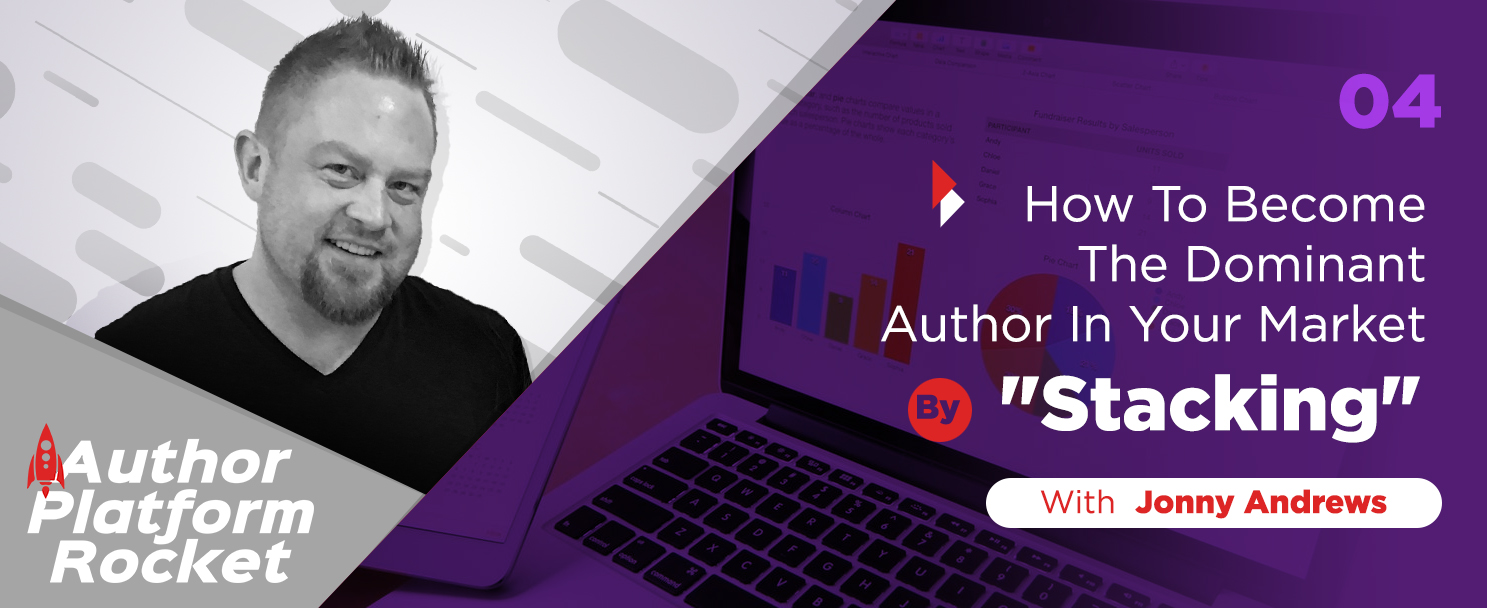 With the rise of Kindle and other online publishing platforms, authors now have the ability to directly access the public without having a publishing deal. The downside? Now, every author is competing with a flood of other authors. In this episode  we break down how you can compete with authors in the same niche and come out on top. Jonny draws important lessons and truths from his own experience building his agency platform and why he was able to stand his ground for more than 10 years. Tune-in to hear the importance of tenacity and being resolute to your goals as an author en route to success.
Episode Highlights
The question now is how an author will stand out from the flood of thousands entering the market every year
Jonny started self publishing before Amazon kindle was even a thing

After being hit with identity theft he had to climb his way up from nothing
Your current circumstances have nothing to do with where you can end up

Take small daily actions
Stacking is creating a mountain with small pebbles; you make a pile every day for a specific length of time

It is powerful and effective
The goal is to be doing what you want to be doing
Stacking is a simple concept that many people often overlook

Most of your competitors don't have the stomach to take the punishment

Writing takes a lot of work, time and suffering
People tend to get distracted and give up easily
Your competition now may not be your competition in the future

In every situation, you have a choice to stop or continue with the challenges

When you choose to go after the challenges; in a couple of years, you'll be the author you were looking up to when you were just starting

After a while, you'll notice patterns or cycles which will help you predict things in the future

You can now notice the changes in Amazon and Facebook algorithms

If you keep putting out your content on a consistent schedule, you will keep on stacking readers and followers

You'll get to the point that when you hit "send" on your mailing list, you'll already have a fan base buying your new book
It takes time to get there

Most authors focus on writing their pitches and they wait for validation from others
Your ability to earn a solid living off your book is completely dependent on your willingness to stack your pebbles every single day
Don't do anything crazy and just focus on the small and specific actions that you can take
3 Key Points:
    Stacking may sound like a simple action to take, but the effects in the long-run are enormous.
    Consistency is key—take those small, but specific actions EVERY SINGLE DAY.
    Persevere through the challenges and maintain your focus; this is what will set you apart.
Resources Mentioned:
    Kindle – Amazon's platform for ebooks
About Author
Gabriel Murillo