February 4, 2019
How to 10X Your Author Business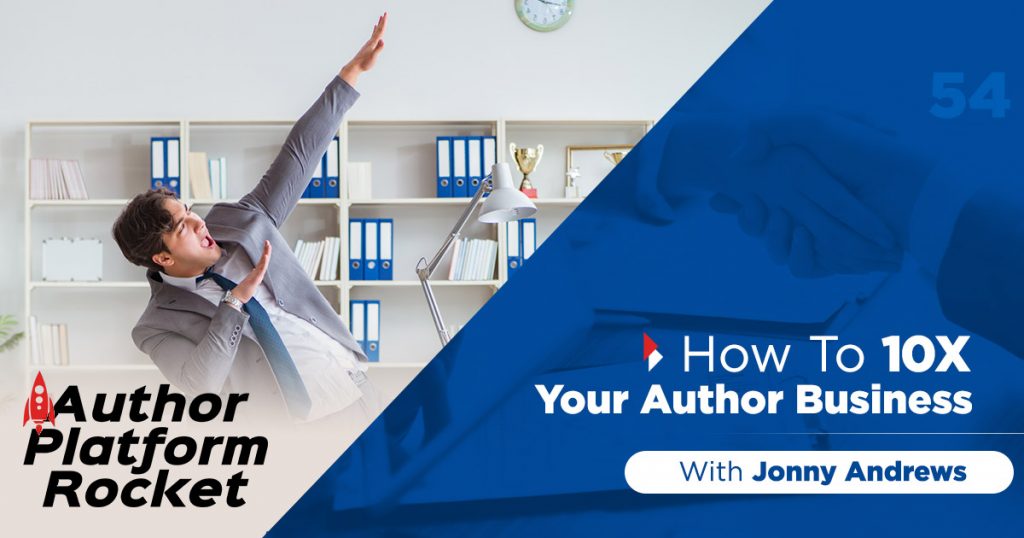 What you need to do consistently to get results and 10x your business and why fear will only keep you from growing. Download PDF Podcast Transcription

10X is a fancy way of saying "how to grow real big."
What one of Jonny's clients did to increase her revenue dramatically.

On day ONE she hit 130 presales when she's only expected between 20 – 30.
She got many messages from her fans who were happy that she showed up.

How to get a baseline for your sales without letting them drop to zero.
Showing up allows you to get rid of the rocks and keep the gold.
Fear keeps people from showing up consistently and having big outcomes.
Join Jonny on Facebook for LIVE training every day.
3 Key Points:
You do not need to let your sales drop to zero to get a solid baseline.
You have to show up consistently.
People will unsubscribe when you show up, but some of them are supposed to.
Tweetable Quotes:
"One of the main reasons why big name authors see a drop in sales is due to fear around marketing." -Jonny
"Here's how to 10x your business – show up more frequently!." -Jonny
"Give yourself a good 12 months of training your fans to expect you." -Jonny
"I feel like this last launch was different than any other launch I've ever done. It was so short and so thrown together but I've gotten so many personal responses. I don't think I've ever gotten that many social responses and emails from readers who were that engaged before. It was really cool" – Agency Client
Resources Mentioned:
About Author
Gabriel Murillo