December 15, 2017
How Seeking Perfection Can Murder Your Career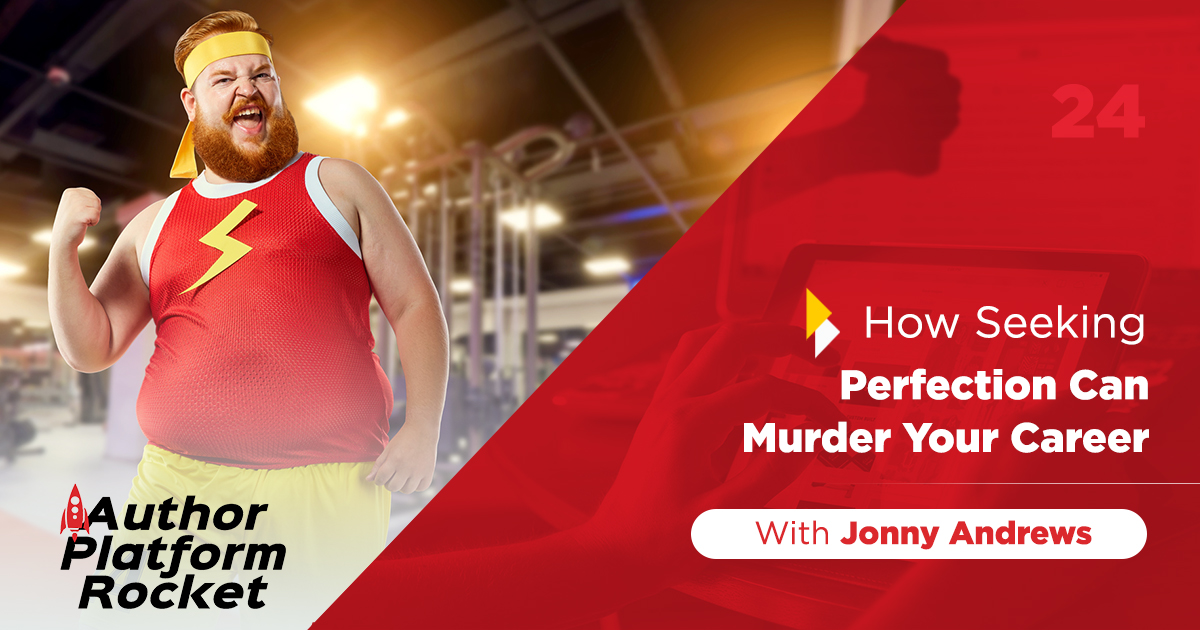 Click Here To Get On Track With Your Ecosystem Profit Audit
In today's episode of Author Platform Rocket, we speak about the problem with perfectionism, and how it leads to procrastination, stagnation, and being a blockage to generating income from publishing. Several examples are given of why making a book perfect gets in the way of progress. Jonny even shares his own personal story of triumph, that saw him rebound back strong after severe debt and secure his future with entrepreneurial writing and publishing. Learn how to use deadlines to your advantage and turn off your own inner critic.  Download PDF Podcast Transcription
The problem with perfectionism
If you have been working over a year on a book – you are taking too long
Write. Publish. Repeat. A book about writing faster to become s better author
Amazon algorithm that seeks out problems in book writing
Perfection is neither possible nor required – J.K. Rowling books even had errors
Focus putting out a steady stream of books. Don't waste time trying to make them perfect.
Perfect Publishing System 4.0 Is Coming
Story of coming back from being homeless and suffering from identity theft
PhD Family rejecting Jonny's entrepreneurial goals
Perfect Publishing System was a best seller: sold over 450,000 copies in about 6 weeks
Enormous credibility as a publishing expert
The power of deadlines – created a course in 18 hours
Deep dives in Facebook Live and Chat Bots
Customers want to get the value out of your books – has nothing to do with perfection
Do things under a deadline to wipe out writer's block
People often find casual mistakes to be human – outrun your inner critic
3 Key Points:
Concentrate on delivering books and not on making each book perfect.
Jonny's backstory about overcoming debt.
Work with deadlines for completion.
Tweetable Quotes:
"Perfectionism is an absolute vixen." – Jonny Andrews.
"Now Amazon has an algorithm that sniffs out problems in people's books." – Jonny Andrews.
"Money follows speed. Money does not follow perfection." – Jonny Andrews.
Resources Mentioned:
About Author
Gabriel Murillo