November 7, 2017
FaceBook Live for Authors: How To Even If You're An Introvert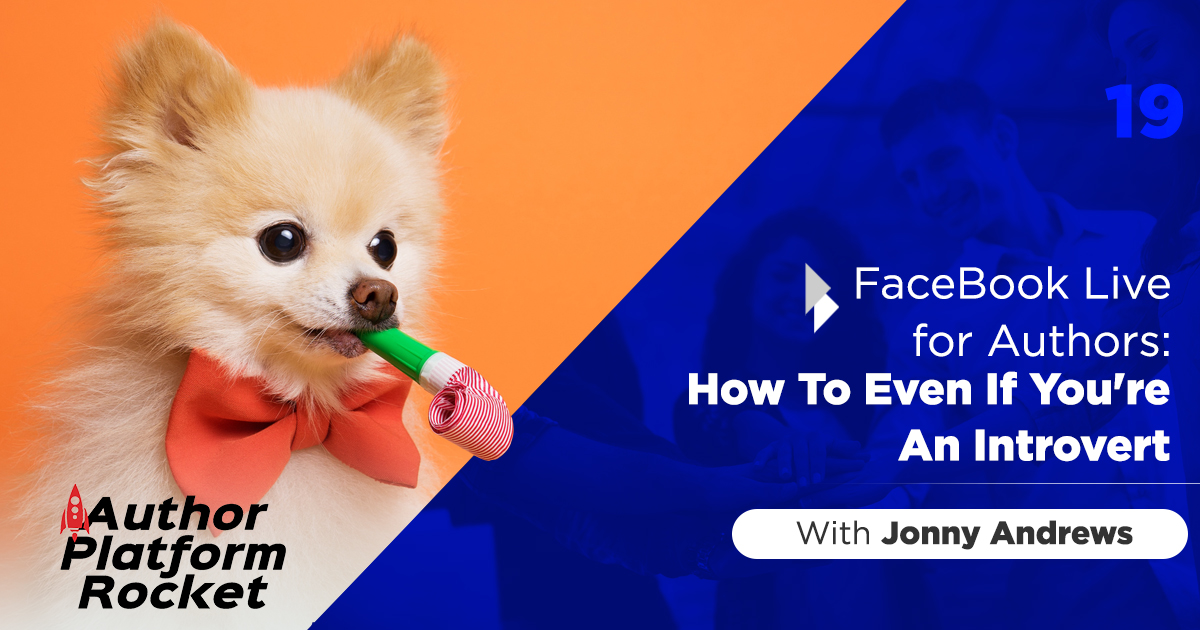 Today, we talk about the benefits of  Facebook Live for marketing your books. Though it may feel awkward to engage candidly with your audience, a live video results in a much greater chance of engagement with your readers. And to sell your books, you NEED that connection. Tune-in to learn tips and tricks to make those highly effective live videos—including how to choose your topics, benefits of a Q&A session, and why you should schedule your appearances. You'll also find out how Facebook Live will help you promote your NEW BOOK and give you that opportunity grow your fan base. Download PDF Podcast Transcription
Facebook Live has been around for 1-2 years

In a bid to compete with YouTube, Facebook launched video

Facebook Live generates organic traffic that gives you better results than paid traffic

When you go live, your fans and friends get a notification and it shows up in their newsfeed

A live video gives you a greater CONNECTION with the people who want to hear you

Do not let your introverted nature get in the way of doing a live video

Tips and Tricks for going LIVE

If you are in the self-help space, consider dropping information in small chunks at scheduled times; your video can be followed by a Q&A session

Tell stories to engage your audience

Aim for a fun, impromptu engagement with fan base

Live video will get you a reach that is 10-20 times greater than what is generated from the videos you link to

;

extremely effective for engaging an specific audience

If you are at a loss about what to talk about, Google will help OR just ask your fans

Going live is especially recommended if you're planning on launching a new book; a great way to get pre-orders

Email

your questions to Jonny and

forward

this show to an author friend who might need the love and assistance!

If you are an author who needs assistance, do not hesitate to check out our

website
3 Key Points:
  

A live video generates 10-20 times more reach than the links you post—this means a greater chance at connecting with the people who are interested in you.

  

If you're at a loss for what to talk about—ask your fans.

  

Consider going LIVE if you are launching a new book; this is a great way to get pre-orders.
Resources Mentioned:
About Author
Gabriel Murillo