June 18, 2018
Home
Business Mindset
Effective Priorities & The Power Of Community With Award Winning Author Megan Haskell
Effective Priorities & The Power Of Community With Award Winning Author Megan Haskell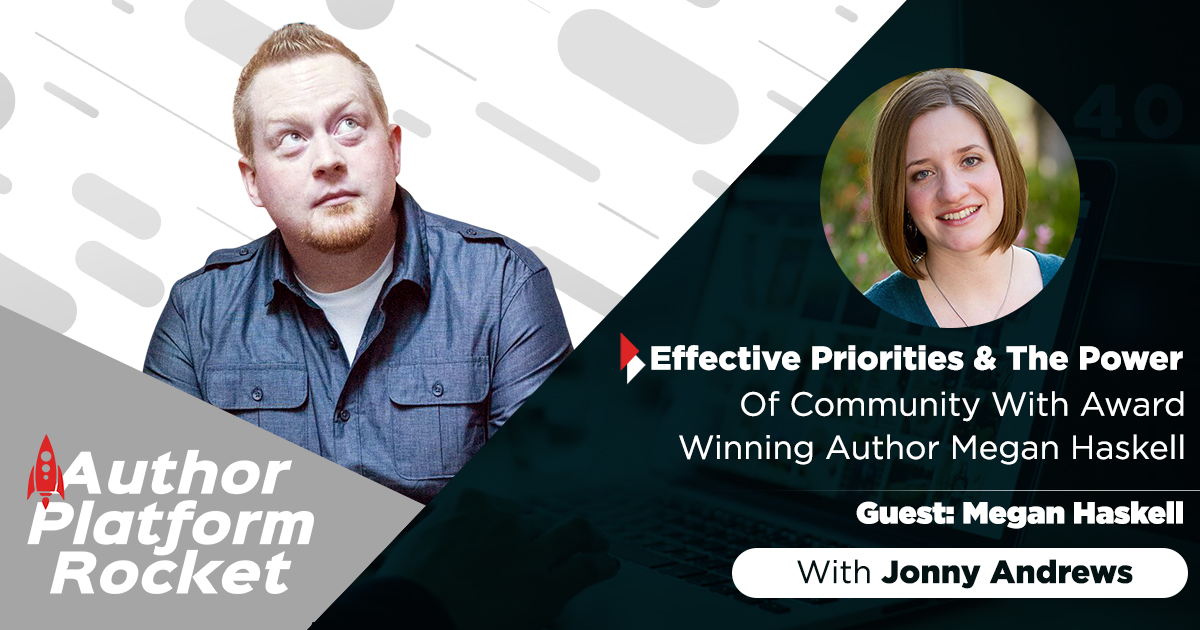 Inside this 40th episode of Author Platform Rocket, marketing veteran Jonny Andrews talks with writer Megan Haskell, the award-winning author of the The Sanyare Chronicles dark fantasy book series, and the co-author of Aspiring to Author: A Guide for Your Publishing Career. The focus of this interview is essentially, how to balance your life as an author.  Download PDF Podcast Transcription
Megan Haskell is also a stay-at-home mom with a three year old and a six year old, and a co-director of her local writing community OC Writers Network.
She left a 6-figure job to raise her kids and write professionally.
Studies have shown that Europeans that work less time than Americans get more done.
She chooses one or two things to get done at a time, and focuses on them.
A writer's conference helped Megan find her tribe and cheerleaders.
Seeing things work for others and applying them to yourself helps you level.
The history of Olympic achievements have expanded is an example of how the bar can be raised for creatives and business people.
Go out and meet people and network to get out of the house to reenergize, even if you are an introvert.
3 Key Points:
Megan is a stay-at-home mom and co-director of her Orange County California writing group called OC Writers Network with over 1,000 members.
Prioritizing your limited time for writing and keeping to a schedule are key for productivity.
Making your daily minimums for writing and marketing, along with making sacrifices are integral.
Tweetable Quotes:
–    "Deciding what your goals are, that is really your starting point." – Megan Haskell.
–    "Begin with the end in mind, what is it that you want to accomplish, and sort of reverse engineer that." – Jonny Andrews.
–    "When you see somebody else doing something, you realize you can do it too." – Megan Haskell.
Resources Mentioned:
About Author
Gabriel Murillo