February 11, 2019
Does Building an Audience Really Sell More Books?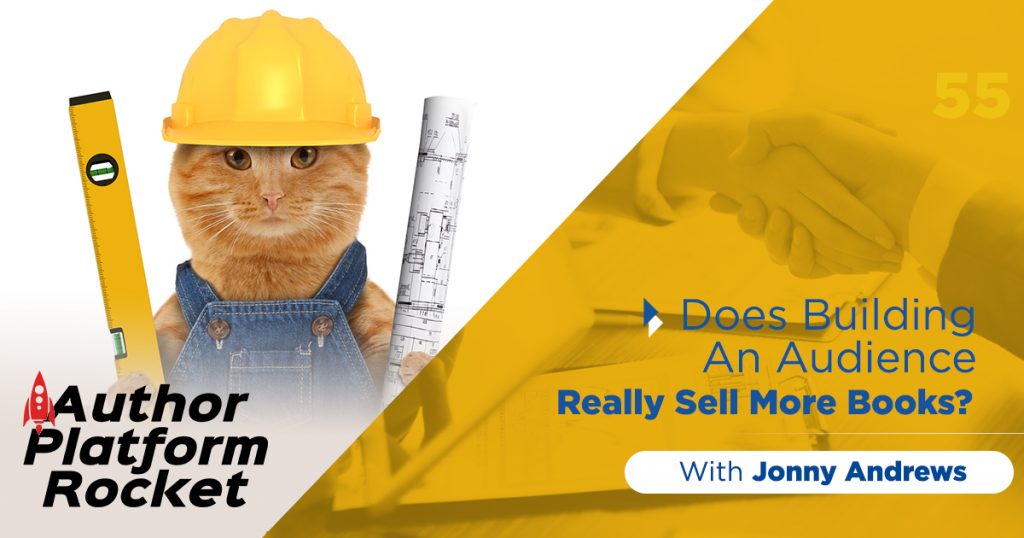 Is building a relationship with your readers a good idea? The answer is yes, but not in the way that you might think. In this episode of Author Platform Rocket your host Jonny Andrews talks about how to segment your followers and focus on the ones who will explode your sales.
Download PDF Podcast Transcription
You do not need to build intimate relationships with your readers, but it makes sense to define what the relationship means.
What the Kardashian Effect is and why it matters to you.
The core pillars to focus on in your business.

People buy from those they know, like, and trust.

Create that bond by showing up consistently.

Answer the question – what must I demonstrate to be true in order for people to buy my books?

Show up as the most awake, authentic, and real version of yourself.
How to systematically differentiate between your core followers and the fringe people.
You have to show up for the people who are really hungry for your content.
3 Key Points:
A relationship is just a bond between the reader and you, but there can also just be a relationship between the reader and the book.
Building relationships does not have to happen in the conventional sense.
You need to differentiate between your core audience and your fringe followers.
Tweetable Quotes:
"You don't have to build a first-name basis relationship with your readers, it's a business-level relationship." -Jonny
"You don't have to be anyone other than who you are to promote your book." -Jonny
"In order to help yourself become more profitable, you have to learn to grow a white-hot circle in the center."
Resources Mentioned:
About Author
Gabriel Murillo