September 5, 2017
Building Your Newsletter: Why It's Just As Important As Your Books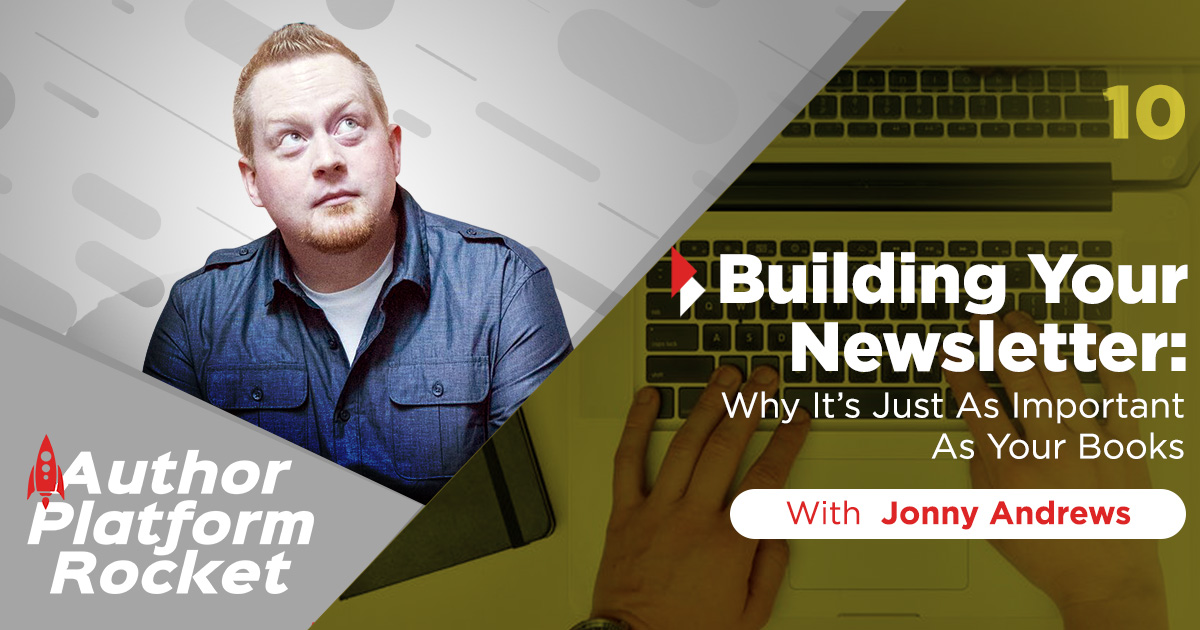 Having a high quality subscriber base (aka newsletter) is the best way to grow your book sales. NOTHING beats hitting send and seeing sales blow up.  But what if you hit send and nothing happens?  Often times that means you might be doing something wrong.  Past that, getting people to subscribe to that newsletter can be a challenge requiring strategy and daily action. In this episode, you will discover three different approaches for achieving a high quality subscriber base. You'll learn how to leverage online tools and platforms to accelerate this process and why those who have read your books and subscribed need to be treated with extra care. Tune-in to find out which strategy is right for you and your budget, and the strengths and weaknesses of each.
Need Someone To Build Your Newsletter For You?  We Can For As Low As $1.90 Per Day!  Click To See More >>
Newsletters are just as important as your books!

Earn higher profits by structuring your newsletter in the correct manner

Concentrate on growing your subscriber base

Newsletter ads on book subscriber sites tend to work well because they are pitching your book to a huge subscriber base.  You should focus on developing this same ability


Tier #1: The Golden Child Approach

People who subscribe to your newsletter after reading your book are the best kind of subscribers

They are invested in you as an author and are committed to receiving updates from you

Keep these subscribers on a separate list

They will give you the most bang for your buck

The only way to build an extensive subscriber list is through selling a large number of books

The next group of people are those who connect with you via paid advertising

These subscribers typically subscribe via paid

Facebook Ads

Facebook Ads are generally the most cost effective; they drive down your costs by testing your ad and landing page deliverability

Tier #2: The Process-Driven Approach

Get a landing page generator like

Leadpa

ges

Go for the middle level membership costing $80 per month, which permits split testing

Allows you to get an email address in exchange of a free book or video

See which page turns people into subscribers faster—ideally, 25% of people who visit your page should become subscribers (even 70% conversions are not unheard of)

Run Facebook Ads to your landing page

Analyze your number every 7 days

Facebook's AI yields better results as you run your ads for a longer duration

Do not let the high initial cost per click deter you; this cost will come down with the passage of time

Allows you to reach into the marketplace and pull the people who are going to be receptive to you

Set your expectations right: there will be a percentage of people who unsubscribe to your newsletter, it is a self-selecting mechanism

Building a newsletter gives you leverage; without a newsletter, you are at the mercy of Amazon or an author or blogger

In a previous episode, we have talked about "syndicate marketing" or joint level partnerships which leads to lot of politics

This system can help you grow your business in spite of your introvert nature

The bigger you get, the more power you have

Once you have a sizeable and high quality subscriber base, you will see a lot of movement as you pitch your book to them.

You'll also experience a good open rate

Get in touch with

Author Platform Rocket

if you have any questions or need help with your lead generation ads

Tier #3: The "Knuckle Down" Approach

Ran these to kick off the launch of two new book ecosystems

Got 50 authors for each of these ecosystems for this joint promotion

Expectations need to be scaled down—it is quite common for 90% of initial subscribers to unsubscribe

Possible to clean the leads by weeding out the bad emails—you can acquire suppression lists from companies who provide this data

Cost effective option which can really balloon your email list to thousands of subscribers

It is a well-known fact that growing your social media following does not translate into high sales—what matters is a high quality, email newsletter subscriber base
3 Key Points:
People who subscribe to your newsletter AFTER reading your book are your best subscribers who will likely give you the most bang for your buck.

Use a process driven approach, such as Leadpages and Facebook ads, allows you to reach into the marketplace and pull the audience that will be most receptive to you.

Adjust your expectations when it comes to newsletter subscriptions—expect for a high percentage of people to unsubscribe from your list.
Resources Mentioned:
About Author
Gabriel Murillo