July 17, 2018
Home
Business Mindset
90 Minutes To Becoming Your Own Master With NYT/USAT Bestseling Author Lorhainne Eckhart
90 Minutes To Becoming Your Own Master With NYT/USAT Bestseling Author Lorhainne Eckhart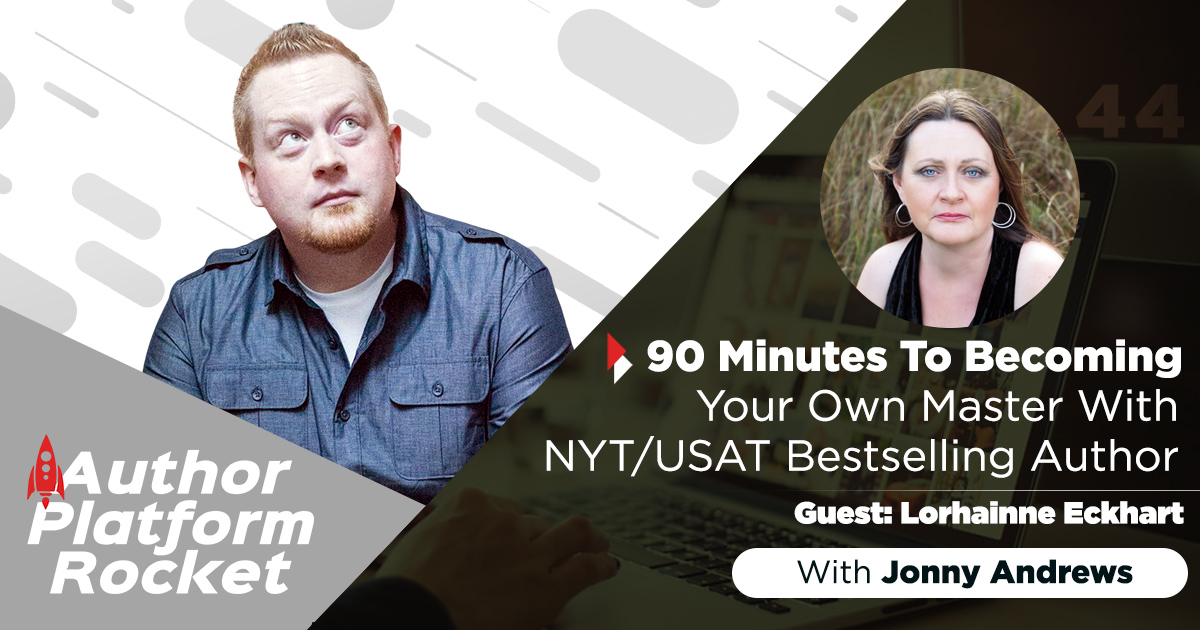 In this 44th episode of Author Platform Rocket, host Jonny Andrews interviews New York Times and USA Today best-selling author Lorhainne Eckhart. She shares her strategies that helped her emerge from being a humble writer facing rejections, to rising up to release almost 80 books. Download PDF Podcast Transcription
Lorhainne lives on Salt Spring Island in the Gulf Islands of British Columbia.
She never dreamed of being an author.
Lorhainne is a mother of three children, one with autism.
As an author you was initially turned down by agents and publishers.
Look after your body and your mind to have the energy to meet your goals.
Exercise, even for 20 minutes in the morning, helps diminish stress.
Give gratitude for what you have before you start work.
Imagine your funeral, what would people say about you?
Plan a 12-week year: tasks expand to fill the time we allot to them.
Instead of being constantly reactive—and be strategic with your day.
What are you doing to help your community?
3 Key Points:
The publishing requires a strong will to overcome bad reviews and rejections.
Lorhainne Eckhart has released close to 80 books.
Plan your day to accomplish five big things.
Tweetable Quotes:
"I pursued through those years of every agent, every publisher saying 'no.' Until one magic day, until I got the email, yeah I want this." – Lorhainne Eckhart.
"My third book that I ever wrote, I don't know what happened, but it took off on Amazon. And it was the book I guess that touched every reader." – Lorhainne Eckhart.
"Focus on your big main goal that you are trying to accomplish." – Lorhainne Eckhart.
Resources Mentioned:
About Author
Gabriel Murillo